Hello everyone,

As she promised in the begginning of the month, Adriana's Cafe just released March of Animals Full Kit, this kit has everything you need to document your adventures at the zoo. The preview is linked to the store, and will be on sale for $2.50 until the end of the month.

Here's the full preview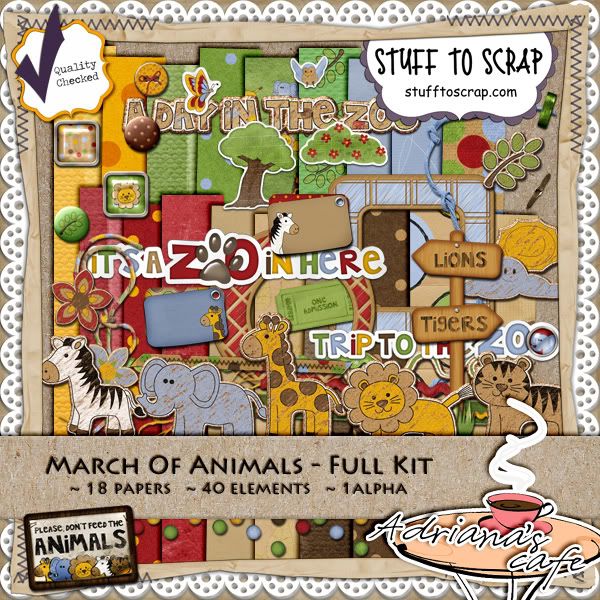 Just the papers
And the Alpha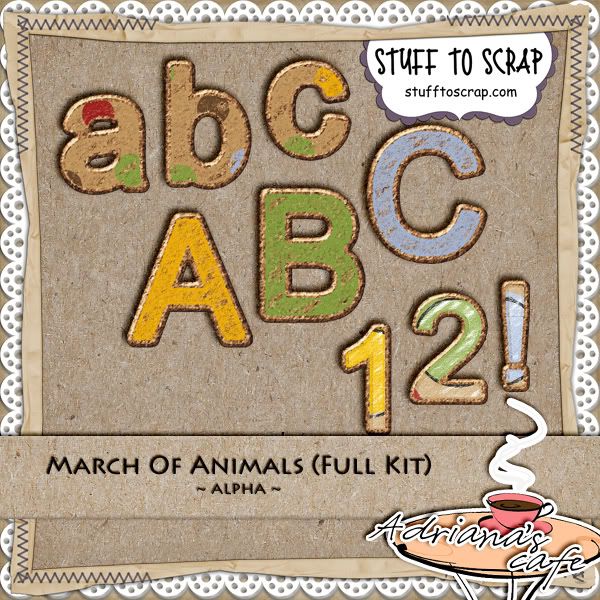 Now, take a look at her CT magic and fall in love!
I used a template from Jumbbumble Designs for my layout. It was from her Crazy Templates Vol. 1 set. You can click on my layout to check out her store to grab your own set of templates.

And those awesome girls will have a freebie for you in their blog, just keep checking on them.

Their names are linked to the blogs.
And her CU sale still on.
All her
CU products
for $2.50. This is a great opportunity to fill up your CU stash.
Freebie preview is linked to download.
B2N2 Scraps has a new kit in the store called "Along The River". It'll be 25% off (long with the QPs) through 3/31 so hurry over an add it to your collection of great products. Images linked to store.
This
is what I created with "Along The River" and templates from "As The Story Goes" template set by Miss Mis Designs. Image linked to store.
Layout 1:

Layout 2:
Here is a freebie brag book page I made for you with "Along The River"
Make sure you check out Becky's blog here for other matching freebies from her ct members.

It's time for another fun speed scrap at STS. HD Creations is hosting the upcoming speed scrap on Sunday. Mark it on your calendar so you won't miss out on all the fun. Hope to see you there.